Premium Coffee
Roasting simply the best coffee available on the planet sourced from small farmers, co-ops and coffee associations around the world that reflect our values and commitment to fair wages and equality.
Coffee that reflects our values
Our coffee is roasted on the Loring Smart Roaster, the greenest coffee roaster available on the planet with 80% less energy usage and emissions.
Coffee from The Barn in Mahone Bay
A place where people come first
roasted in small batches
We put quality and the real people who drink our coffee ahead of any other value
Real coffee from real people
Roasted locally in Mahone Bay, Nova Scotia
Sunday Silence Coffee Co.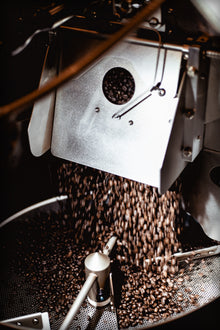 Our Beans
Great Coffee Starts with Premium Beans
Our beans are sourced from some of the best coffee producers in the world where collaboration occurs to provide fair and equal pay to farmers and workers.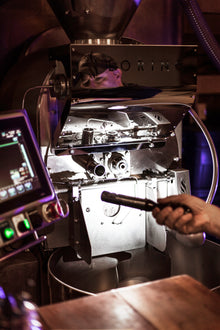 Our Roaster
The Loring Smart Roaster
One of the most highly sought after and respected roasters in the world is right here in Nova Scotia. The Loring Smart roaster also happens to be the greenest coffee roaster currently available on the planet with 80% less energy usage and emissions. It is the first of its kind in this province.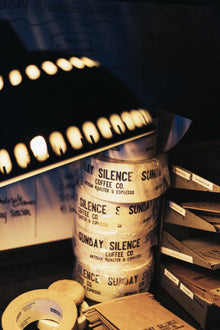 Our Mission
The Virtues of Silence
Our passion is to experience life below the surface of the busyness that often distracts us from what is most important. For us the best moments of solitude and reflection have always been connected to great coffee. And whether we are in those moments of reflection or on the go, we want the coffee we drink to make us stop in our tracks.
Don't just take our word for it...
I take my Sunday Silence at home and on the road, wherever I go. It keeps me going.
Ryan Cook - Singer/songwriter
Sunday Silence is some of the best coffee we have had on the South Shore. It is now our go to daily coffee. No matter what roast we get, it's consistently delicious and sets our day off right. Keep roasting!
Emily S
I received a bag of your coffee and immediately bought two more. Amazing coffee!
Mary Ann