Three Ships Holiday Blend (For a Limited Time)- 340g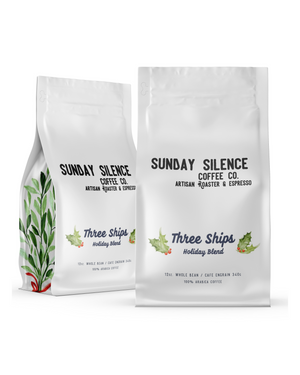 Enjoy our favourite holiday blend for a limited time. Gather with friends and family to savour the warmth of your holiday traditions with our special roast that's only offered once per year.
Three Ships is blended from organic and fair trade coffees sourced from Guatemala, Colombia and Costa Rica.  Featuring notes of cocoa, butterscotch and mixed berries. Perfect for enjoying with dessert after a home cooked meal or waking up to the snow fall by a cozy fire.